Blog
July 15, 2022/ HELPXPAT BLOG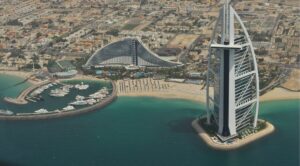 Dubai offers numerous business and work opportunities. Dubai also provides a wealthy lifestyle, good living and working conditions. The city is also one of the top safest cities to live in the world. With beautiful dunes, investment opportunities, excellent shopping destinations, Dubai city is a experience of a lifetime and a fantastic city to relocate. Helpxpat, international relocation services Dubai offers all the assistance required for relocation to Dubai effortlessly. Our years of excellent service have turned us into one of the best relocation companies in Dubai.
Top 5 things you need to know while relocating to Dubai
1. Rules and Regulations
Whenever you move to another country you should be well aware of the rules and regulations followed in the country to which you are relocating. Without proper knowledge about it you can get into trouble and even end up in prison. A good relocation company will advice you on the rules and give proper guidelines to ensure that you will have smooth relocation and settlement. Helpxpat, relocation services Dubai will provide proper guidance regarding the regulations in Dubai
Some rules in Dubai are as follows:
• In Dubai poppy seeds are illegal and are banned hence possessing it is legal violation.
• You cannot neither eat nor drink in public means of transport.
• You have to wear appropriate clothing.
• In public areas loud music is prohibited.
• Swearing is punishable.
• You cannot take photos of places or people without permission.
• Drugs are strictly prohibited in Dubai.
2. Education
In Dubai there is public school system as well as private school system. The international schools in Dubai follow different education system. There are schools following British curriculum, US, Indian or UAE public school syllabus. Public schools are open to all residents and they are gender segregated. The medium of language in public schools is Arabic and the second language is English. Helpxpat, the leading Dubai relocation companies will help in finding the most appropriate schools.
3. Cost of living
Cost of living in Dubai is on the expensive side. So while relocating to Dubai you should ensure that your income will cover the various expenses. Dubai has a luxurious lifestyle hence along with meeting your expenses it is wise to save some money for the future too. The accommodation cost have shown an increasing trend and groceries and restaurants are also expensive. Proper planning and breakdown of expenses can ensure that you can live worry free in Dubai.
4. Taxes
Income tax is not present in Dubai. All the money you earn in Dubai can be kept with you. There is no tax on property or capital gains for citizens. However there are rental taxes, import duties on goods and other taxes added for different services.
5. Transportation
Transportation in Dubai includes buses, Dubai metro, car rentals and taxis. The buses available go to several major attractions. Two metro lines are there in Dubai and taxis are also easy to find. While availing car rentals you should have credit cards with you.
For a trouble free relocation contact Helpxpat, the finest Dubai relocation companies.