We are an outsource company specialising in corporate visa processing. We assist all companies in UAE to process employment visas for their employees. Our large team of highly qualified PROs specialises in obtaining and processing large number of visas for large contracting and trading companies. Our Customer Relationship Management system is specifically developed to maintain precise control of all touch points with our customers. You are assured of peace of mind when you outsource your employment and all other visa and document processing to our professional team. We are a process driven company where you have access to your document processing at each stage of the process.
We can assist your company to process your employment visa. An employment visa is required for all foreign nationals seeking employment in a company registered in United Arab Emirates. The employment visa is issued following the approval from UAE Ministry of Labour and Social Affairs. Employment visa is issued by the Immigration Department.
Direct employment visa – What is, How to get & Why it is needed?
Dubai, the land of opportunities, the 'City of Gold' is a haven filled with promising possibilities for both skilled and unskilled workers. If you are a skilled worker then you must have a Bachelor's degree and if you are an unskilled worker then you need to have 2-3 years of work experience in the relevant field. There are plenty of ways in which you can secure a job in Dubai – through online job portals, job fairs, job recruitment agencies and even through recommendations. Once you are offered a job after you go through the interview and selection process, you will receive a work permit based on your letter. So you must have a work permit and a residency visa, and both will be supplied by your employer. This is how you get a direct employment visa to Dubai.

We can help you get a visa to Dubai if you are planning to visit the UAE and then search for a job there. In that case, we can get you a tourist visa or a visa on arrival. And get you settled in the new place so that you can search for a job. Once you get the job, the employee will sponsor you. These are the two main ways in which we can help you get to Dubai and work there.
Eligibility Criteria for direct employment visa
We can run you through the different eligibility criteria that would help you gain entry to the land of dreams, Dubai. The most important one is, of course, your original passport and a copy of it. And you need the following as well if you are looking for a direct employment visa to Dubai:
Passport photos
Emirates ID card
Entry permit from the Ministry of Labour
Medical screening results
Medical certificate issued by a government-approved health centre in the UAE
Copy of Company card from the employer
Copy of the company's commercial licence
Once you receive the work permit, you can enter Dubai and stay there for two months. During this time, your employer will have to complete your medical testing, stamp your work residency permit, get a UAE Resident Identity and Labour Card.
If you are looking for a Dubai Remote Work Visa, we can help you get that as well.
This is a particular visa that allows you to live in the UAE and work for an employer situated elsewhere, not in the UAE.
Documentation and Paper works
You can gain entry to Dubai and work there on an employment visa if all the documents that you submit are valid. This can be a tiresome process, but we can simplify the process by handling all your documentation and paperwork. Here are the main documents that you need:
Original passport and copy
Passport-sized photos as per UAE requirements
Emirates ID card
Entry permit from the Ministry of Labor (MoL)
Medical certificate issued by a government-approved health centre in the UAE
Copies of your academic qualifications (with authorization from the Ministry of Foreign Affairs and a UAE Embassy in your native country)
Documents from your employer, for example, commercial licence and company card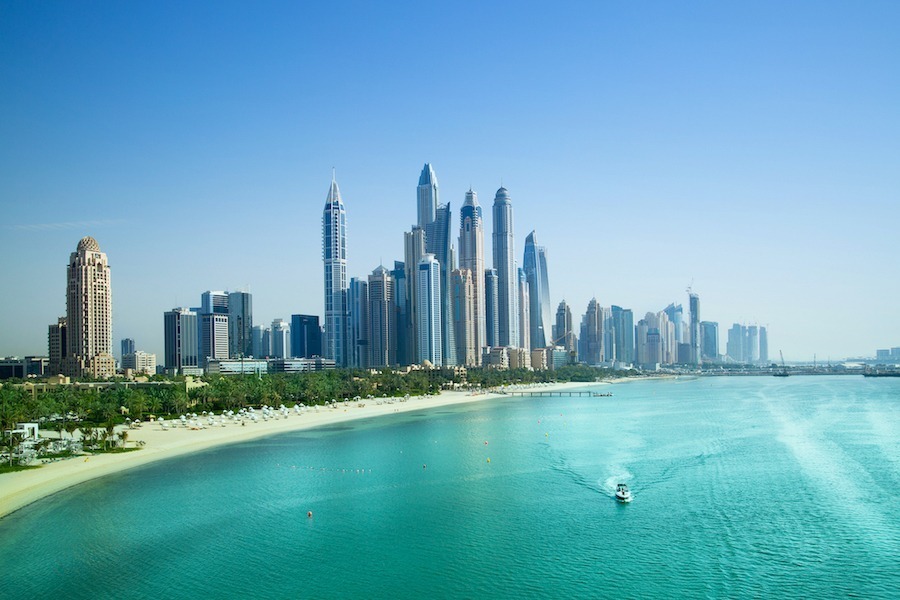 Working in Dubai – Benefits
Dubai is a city in the UAE that attracts hardworking people from every country in the world. The city presents a great attraction for expats and retirees alike. And another feature that attracts people to Dubai is that it is tax free, and has a good healthcare system. The city poses a vibrant nightlife and attracts a rich and diverse culture to its fold. Dubai is a sea of opportunities for everyone, so if you are looking to start your own business or start a branch of an existing business in the city, then it would be a great idea. There is always something for everyone in Dubai, so if you have a skill or talent, you can definitely take it to the next level. You can also partner with someone possessing a Golden visa (a person with a Golden visa has a number of perks) and start your business. People come to Dubai to do business because the city is a futuristic and thriving hub facilitating global trade. So if you are planning to come here and run your business, or look for a job we can help you through the process, including completing the paperwork and the documentation process.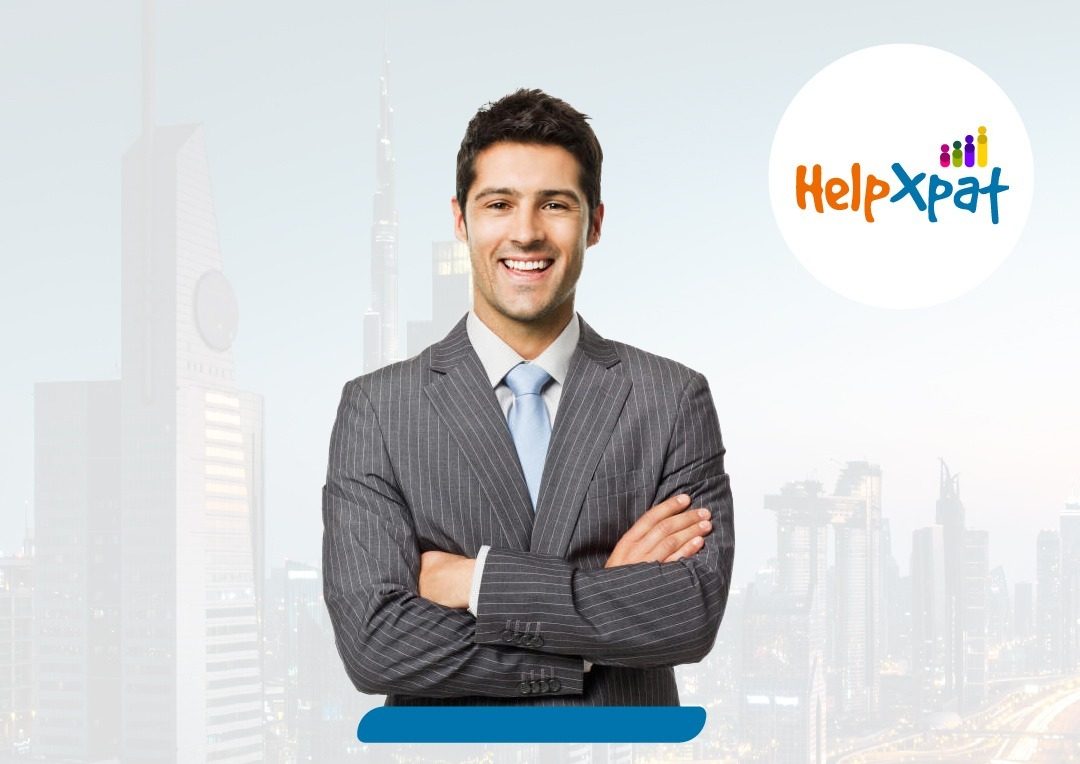 Why Helpxpat for Visa Services?
While going to a new country can be a stressful situation, it brings about plenty of opportunities for growth. Since it is a foreign country, it is not easy to understand and follow all the rules of immigration. That is why you need expert consultants guiding you through each step of the process, so you will get it right the first time itself, and there will be no rejection. Helpxpat can help with your visa processing and relocation so you don't have to worry about anything. Our expert teams have been in the field doing the same job for years, so the rules and documentation comes naturally to them. The UAE is welcoming expats so you will not have much trouble gaining entry, but your paperwork has to be right, and you need to have the required permits and certifications. Our professionals will complete the documentation on your behalf.
Benefit of Doing Immigration and visa services with helpxpat relocation
Cost saving:
We guarantee a considerable reduction in cost of your Document Processing and Clearing
Time Saving:
Enabling you to devote more time to your core wealth creation activities.
Dedicated Consultant:
One point of contact for all services for immigration and relocation services
Renewal Reminder Service:
Our computerized client database system stores all essential information including all renewal dates for your licenses, visas, registrations. We act for you on time and avoid you incurring any penalties.
Hassle Free Service:
All your document processing is hassle free because we pick up and deliver document to your office after clearing from Government Departments of Immigration, Labour, Economic and Municipalities.
Free Updates:
With us your are always up to date with all latest Government initiatives, rules and regulations.
Growth Partner:
As a part of an international conglomerate we always have considerable resources at our disposal. We are able to match resources required to maintain quality of service you expect even when your business is growing at supersonic pace.
On Time every time:
Guaranteed
Transparent Service:
You get detailed breakdown and receipts of all Government charges and expense