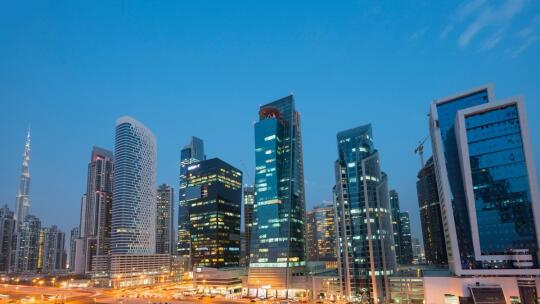 With the continuous evolution and expansion of businesses, there will inevitably come a time when the current office space becomes inadequate to accommodate the entire staff and technological infrastructure. After a few years, office relocation is therefore inevitable. Irrespective of the scale of operations, office relocations do require careful arrangement to ensure that the transition goes smoothly. You anticipate the move to be completed precisely, without compromising employee safety or office property, as a business owner.
Experts in the relocation industry for years, corporate pro services in Dubai, have compiled the following five recommendations to ensure a seamless office relocation:
Tips to move your office to Dubai
Plan and communicate in advance
Two to four months of advance preparation is crucial for a well-organized move. Utilise the pre-move phase to compile a list of and become familiar with every detail of the relocation, including the arrangement of furniture and electronics in the new location and the relocation of telecom systems and IT equipment. Communicate the office relocation decision to your staff in advance, allowing them to adequately prepare for the change and offer their assistance in organising the necessary tasks.
Construct a movable checklist.
When relocating an office, the listings of equipment, furniture, electronics, and files are extensive. Mistakes during the office relocation procedure result in significant business disruptions and the forfeiture of valuable working hours. Implementing a comprehensive inventory to oversee the transportation of all facilities will guarantee that no item is neglected or overlooked. Ensuring the proper execution and prevention of errors during the transfer of sensitive documents and critical equipment is contingent upon the appointment of a move coordinator.
Create an IT strategy
A critical component of office relocation involves the removal and reassembly of all technological equipment. An assessment must be conducted of the complex network infrastructure, IT devices, and cable connections. Label and monitor all devices in order to ascertain their location in the new office in advance. Ensure that the IT department has a plan for reassembling servers, phones, and computers in order to restore service to communication lines. Determine whether additional cabling, power receptacles or electrical accessories are required to ensure that connections are operational as soon as possible after the move.
Please revise the office address.
Informing clients and other businesses with which you interact about the new address is equally as essential as informing employees. All parties involved, including banks, insurance companies, service providers, suppliers, and clients, must be duly informed of the relocation through email, postal service, or telephone. By providing timely updates, businesses can prevent lost communications and preserve their ongoing relationships. Update your business's location information on Google My Business and any other platforms where it is listed. Please ensure that any inquiries to your updated contact numbers are forwarded to the new numbers.
Employ qualified carriers
Once the moving date has been determined, reserve reputable corporate pro services in Dubai to handle the entire relocation. Corporate pro services in Dubai ensure a more secure and efficient relocation by employing time-tested equipment and packaging materials. Because they are seasoned commercial movers, they observe all necessary safety precautions during the relocation of your company. You have nothing to worry about, as their project coordinator will oversee each and every detail of the relocation.
It is advisable to exercise prudence when selecting corporate pro services in Dubai by examining their track record of successful online relocations and their level of customer satisfaction. Examining Google reviews can offer insight into the dependability of the corporate pro services in Dubai. Ensure the direct employment visa to Dubai is licensed and insured and employs full-time packers to manage the move.
Helpxpat provides direct employment visa to Dubai which adheres to strict moving timelines to guarantee a timely and trouble-free relocation. They leave no room for delays or schedule slippage. As an expert office furniture moving company in Dubai and Abu Dhabi, we will ensure the safe and undamaged relocation of your cumbersome machinery, delicate pantry items, and furniture. Our proficient and knowledgeable handyman services can handle the reconfiguration and assembly of any furniture, allowing you to rapidly settle into your new premises.