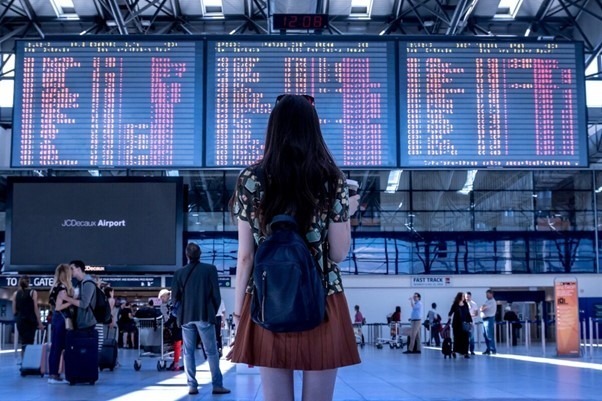 Are you thinking about starting a new life abroad? Then you have made the right choice. Settling abroad comes with many benefits including getting to know different new cultures, meeting new people, and getting better opportunities for your living. However, many people find the process of relocating difficult. That's where relocation company in Dubai comes into the play.
So here in this blog let's explore some of the best nations that are easy for relocation with a particular focus on Dubai.
Dubai:
The city of Dubai in the United Arab Emirates has become a popular choice for expats wishing to start over abroad. Dubai has an attraction that enthrals many with its lofty skyscrapers, opulent lifestyle, tax-free income, and a thriving multicultural society. It is the perfect option for people looking to advance their careers and live in a higher level of living due to its advantageous location and first-rate infrastructure.
The Simple Relocation Process in Dubai:
Relocating to Dubai can be surprisingly straightforward, thanks to the city's government initiatives and well-defined processes. The UAE government has streamlined procedures for obtaining residency visas, work permits, and other essential documentation for expatriates. However, navigating these processes can still be challenging for newcomers, which is where relocation companies in Dubai come to the rescue.
The Role of Relocation Companies:
Relocation companies play a pivotal role in simplifying the overseas moving process. These specialized firms provide comprehensive services that cater to various aspects of relocation, ensuring a smooth and stress-free experience for their clients. Whether it's assisting with paperwork, finding suitable accommodation, or offering orientation services, relocation companies have the expertise to guide individuals and families through every step of the transition.
Nations with Simple Relocation Processes:
While Dubai is undoubtedly an attractive destination, there are several other nations worldwide that boast simple relocation processes for expatriates:
Known for its friendly and welcoming atmosphere, Canada is a favorite destination for immigrants. The country offers various immigration programs, such as Express Entry, Provincial Nominee Program (PNP), and Family Sponsorship, making it relatively easy for skilled workers and families to settle in Canada.
New Zealand's relaxed immigration policies and scenic landscapes make it an enticing choice for those seeking a fresh start overseas. The country's Working Holiday Visa program and Skilled Migrant Category provide viable pathways for skilled workers to make New Zealand their new home.
Australia's diverse culture, excellent healthcare system, and robust economy have long attracted expats from all corners of the world. With its General Skilled Migration (GSM) program and employer-sponsored visas, Australia offers straightforward options for skilled workers looking to relocate.
As one of Europe's most attractive expat destinations, Portugal boasts a low cost of living, pleasant climate, and friendly locals. The country's Golden Visa program, which offers residency to non-EU investors, is a popular choice for those seeking to settle in Portugal.
Conclusion:
Starting a new life overseas is an exhilarating journey filled with opportunities and challenges. Among the various destinations, Dubai stands out as an ideal choice for expatriates, offering a modern lifestyle and endless prospects for personal and professional growth. With the assistance of best relocation companies in Dubai like Helpxpat the relocation process becomes smoother and more manageable.
However, for those looking beyond Dubai's allure, nations like Canada, New Zealand, Australia, and Portugal provide simple and welcoming immigration processes for expats. Regardless of the destination, partnering with a reputable relocation company in Dubai can make all the difference in turning your dream of starting a new life overseas into a reality. So, take the leap, embrace the change, and let the world become your new home.