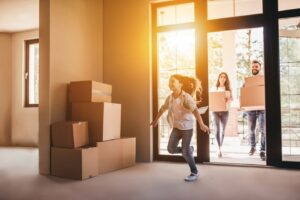 It will be a heavy and daunting task to find a right home or apartment in Dubai at your budget, when you are planning to move to the country. Dubai has become a hub for new residents today, attracting expats to the city offering a standard lifestyle. In fact there are plenty of best places to live in Dubai but the process of choosing a perfect option is rather overwhelming for the first-time residents. As a growing relocation services, Dubai, here we give you some tips to ease the process of finding a new home in Dubai.
Always set the budget before entering the market in search of the home. The process helps you to plan efficiently, analyze your expenditure and make right decisions in renting or buying a house.
Use online resources to search
Online resources provide much useful information for doing home search. There are many good sites from you can gather information regarding, neighborhood, rules and regulations, topography and most feature both properties to rent and for sale. Online sites allow you to filter your search based on your requirements.
Understand local laws and regulations
It is important to comply with all rules and regulations when buying or renting a property in Dubai. Many expats get caught as they are unfamiliar with local laws and procedures. Do a good research to make sure your transaction is compliant and do not face any issues in between. Also make sure you only deal with a registered agent, registered with the local real estate authority body, RERA. Do visit Helpxpat relocation services Dubai to understand the local laws and regulations for your home search.
As Dubai is a cosmopolitan city, you need to understand the type of culture of the neighborhood before moving. Do an online research or if possible go and visit places in person to look for the factors like transport, amenities, availability of educational institutions and health care. As one of the best relocation companies in Dubai, Helpxpat have recommendations on some popular neighborhoods with expats living in the city. Dubaitown Dubai has many villas and apartments, vibrant area featuring many popular buildings and more. Dubai Marina, a better cosmopolitan neighborhood with many shops and restaurants arranged around a nice waterfront. Arabian Ranches is a lush neighborhood where many expats are residing, leading a more relaxed, quite lifestyle. The area has many fine schools, health facilities, shopping centers and restaurants.
Understand the facilities and amenities you need
Before moving, understand the basic amenities and facilities that you require in your new home. Listing down the 'must-haves' you are looking for in your new apartment or villa before finalizing a neighborhood will save your time. This could be things like house size, number of rooms, parking spaces etc. Moreover understand about the traffic of the area where you want to live and the distance to your workplace so that you can make a better decision about buying your private vehicle or to choose the public transport facility.
Are you planning to buy a property in Dubai? Then make sure to invest your money wisely. If you make the right choices, Dubai can be an excellent market for investment. For a long term investment, make a thorough research on the trends of the real estate industry in the city and buy a property in a good neighborhood, obeying all rules and regulations.
Dubai is a safe place to invest in property as the laws in UAE is strict and safe. However, those foreigners who are unfamiliar with local laws and procedures are easy to get scammed. Be aware of the fake property sale without the legal right or ownership. Therefore to protect yourself from scams, only deal with RERA registered agents and study the paper works thoroughly to make sure it is in order.
How can we help?
As one of the leading relocation companies in Dubai, we provide a full suite of International relocation services for anyone who would like to do an efficient relocation throughout the Middle East, Europe and Africa.
Helpxpat relocation services UAE provides a comprehensive home search facility for everyone which can set the expectations of the assignment. We do in-depth consultation to know your specific requirements. We keep in touch with you throughout the house search process and provide access to online local area information, create an itinerary of properties to view, accompanied visits to view properties, assistance and facilitating the entire lease process from initial agreement to key hand over. Visit https://helpxpat.com/ for enquires and booking.