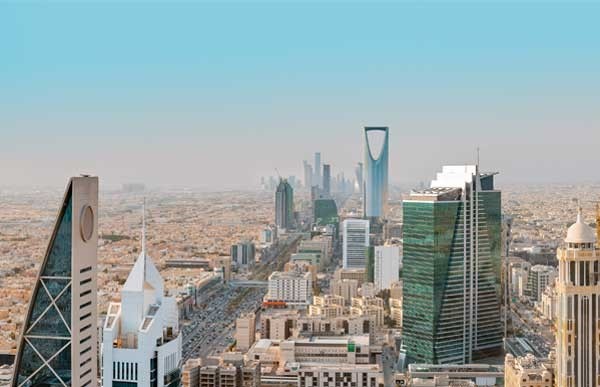 Moving to a new country can be a daunting task, but it can also be an exciting opportunity for personal growth and new experiences. Saudi Arabia is a country that has been gaining popularity among expatriates over the years, thanks to its booming economy, diverse culture, and welcoming people. In this blog, we will explore some of the positive aspects of moving to Saudi Arabia.
Lucrative job opportunities
Saudi Arabia is known for its oil reserves, which has led to the development of various industries, creating numerous job opportunities for both locals and foreigners. The country offers tax-free salaries and benefits, making it an attractive destination for professionals looking to advance their careers and earn a good income. Many companies also offer generous packages that include housing, transportation, and health insurance, which can significantly reduce the cost of living.
Rich cultural experiences
Saudi Arabia is a country steeped in history and culture, offering a unique blend of ancient traditions and modern developments. From the vibrant markets and stunning architecture to the breathtaking natural landscapes, the country has something for everyone. The cities of Riyadh, Jeddah, and Dammam offer a plethora of cultural experiences, including art exhibitions, festivals, and concerts. Additionally, expatriates have the opportunity to immerse themselves in the local culture and customs, including trying traditional foods, learning Arabic, and participating in local festivities.
Saudi Arabia has a reputation for being a welcoming and hospitable country. The people are friendly and helpful, making it easier for expatriates to settle in and feel at home. There are also numerous expatriate communities, both online and offline, that provide support and resources for newcomers. These communities offer a chance to connect with like-minded individuals, make new friends, and get involved in activities and events.
Saudi Arabia has one of the highest standards of living in the Middle East, with modern infrastructure and world-class amenities. The country has a well-developed healthcare system, with both public and private hospitals offering top-notch medical care. The education system is also highly regarded, with numerous international schools offering quality education for expatriate children. The country also boasts a diverse range of shopping malls, restaurants, and entertainment venues, ensuring that expatriates have access to everything they need for a comfortable lifestyle.
Saudi Arabia is known for its strict laws and regulations, which may seem daunting to some. However, these laws also ensure that the country is safe and secure, with a low crime rate compared to other countries. The government places a high priority on ensuring the safety of its citizens and residents, with a strong police presence and surveillance system. This makes Saudi Arabia an ideal destination for families with children or those who prioritize safety and security.
Wrapping Up:
In conclusion, moving to Saudi Arabia offers numerous advantages, including lucrative job opportunities, rich cultural experiences, a welcoming community, a high standard of living, and safety and security. While there may be challenges and cultural differences to navigate, these positive aspects can make the experience of living and working in Saudi Arabia a truly rewarding one.
For those looking to move to Saudi Arabia or other countries in the Middle East, it is important to work with a reputable corporate pro services in Dubai. These firms can assist with everything from visa applications and company registration to legal and financial matters, making the transition to a new country as smooth as possible. With the right support and preparation, moving to Saudi Arabia can be a life-changing experience that opens up new opportunities for personal and professional growth.