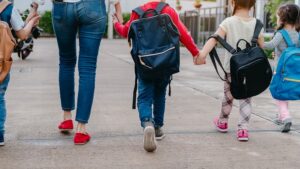 If you plan to relocate to a new city or an entirely different country for the purpose of business or any kind of work, you meet many challenges from packing to unpacking. But if you are moving with your family and children, the biggest challenge you can face is finding a right school for the children. Without proper planning and research, getting admitted into an efficient educational institution in a new place is rather difficult. As one of the best relocation companies in Dubai with more than a decade's experience, we provide excellent services in relocation. Here we will guide you to find the best schools for your children if you plan to relocate.
• Be Sturdy
After confirming the destination for relocation or the exact city you need to move in, be sturdy in school searching process. Do it with your relocation service partner as they have enough resources and information regarding schools and their admission processes. Do it with Helpxpat, International relocation services, Dubai for a fast and effective solution.
• Do a prime research into schools and curricula
You have to do a thorough research online about various national and international schools in the area to make a detailed description about them. A comprehensive research is necessary to understand the academic credibility of the institutions, affiliations and accreditations, extracurricular activities and sports for the overall development of your children.
• Prepare a wish list
You should not be specific about a particular school or college as the last choice. Always keep choices at hands like a wish list or plans to take the secondary or tertiary options on admissions as not every choice is your destiny. Different schools have different admission criteria, fee structures and facilities which may or may not suit your requirements. So be flexible on finding the alternate options from your wish list.
• Understand the admission process and be sure with the dates.
Not every nation has schools with same pattern of academic years. And the time of making an application may vary everywhere. You have to understand the dates of receiving and closing of applications in those institutions along with the admission process. Some schools ask for an entrance test and some needs an interview. If you opt for a public educational institution, you may be exempted from any of these selection criteria. So better confirm these matters with your relocation companies in Dubai and move forward.
• Make a visit to school
It's good to visit the school in person before the admission to find the facilities they are providing, the infrastructure and the school premises more deeply. Make sure your children can adjust with the new environment, their teaching standards and the values they are holding on. We recommend you to interact with the teaching and other office staffs to understand more about the school.
• Check the transportation facility
Transportation is a priority, especially when your children needs to travel back and forth from school, if there's some distance between the home and school. Safety goes first and convenience comes next. Your children should not feel burden to travel and should love their new school environment. As soon as they make new friends, the travelling concerns may certainly get reduced. So better find a good neighborhood school or provide them with best transportation facility to the school far away.
In Conclusion
It's good to ask your children about their preferences f they are not so young, as they have their own opinions on academics and everything. Therefore don't make decisions by yourself. Better to make a consolidate decision on finding the right educational institution for your children, along with the necessary guidelines from the best relocation companies in Dubai.
Helpxpat relocation companies in Dubai have the expert educational consultants who are always there to help 24/7, providing personalized guidance for finding the right schools for your children. We do detailed analysis and research on your relocation & educational needs, schedule and coordinate school tours appointments with school registrar, facilitate meetings with key admission contacts, assistance with application formalities etc. Helpxpat International relocation services, Dubai helps you throughout the school searching and admission process, until your children starts to goes to school. We have the best in-house school experts, who can understand your relocation and school searching requirements.