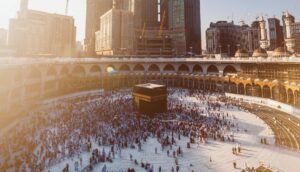 The biggest Middle East economy is Saudi Arabia's economy. Therefore, each year, several foreigners are moving to Saudi Arabia. There are strict rules in the nation; it might take a bit of time for you to get used to its lifestyle and culture. Nevertheless, there are perks for the expatriates who live here, like tax-less salaries, affordable cost of living, and good accommodation. So, if you are a foreigner thinking about moving to Saudi Arabia, here are some things that you should keep in mind.
Saudi Arabia Has Strict Immigration Rules
There is no shortcut to getting around visa application and immigration rules in Saudi Arabia. The nation could permanently reject or refuse your application if you are not in accordance with the rules and regulations. So, never try moving to Saudi Arabia thinking that you can get away with flouting the laws and guidelines.
It is the lone Gulf nation where passengers must have transit visas to stop by the country and change flights at a local airport. So, imagine how strict the rules, regulations and requirements are likely to be for other Saudi Arabia visa types. You may contact relocation companies in Dubai with a presence in Saudi Arabia for help with the visa application for a lawful move.
It is a seemingly complicated move as there are different forms of permits and visas in the nation. Be sure to read the websites of some of the best relocation companies in Dubai and Saudi Arabia or contact your nearby embassy for the latest immigration information. For one thing, Saudi Arabia does not acknowledge dual citizenship. For this reason, you should not carry two passports in the country to avoid getting one of those documents seized. There are more immigration law-related details for you to know for a smooth and safe relocation.
Import Restrictions
People who wish to get into the nation must follow many restrictions that its government enforces. Religious legislation usually establishes the restrictions; for example, the import of alcohol or pork products into Saudi Arabia is prohibited. The national law also disallows importing religious material, as it can be viewed as an effort to spread information on any specific religion here.
Further, there is potential punishment for people who are looking to relocate to the nation with herbal or synthetic drugs and weapons. Are you a patient on prescription medication? If so, international relocation services Dubai and Saudi Arabia based providers would tell you to carry your prescription as you are coming to the nation.
Health And Safety Necessities
The move may not usually entail exceptional health hazards, but it is advisable for expats to see doctors for medical check-ups before the relocation. Be sure to have all the usual vaccinations before you come to the nation. Are you thinking about moving to Saudi Arabia on a long-term basis? If so, you might have to get more vaccinations than the standard ones, such as the shots for typhoid, meningitis, rabies, hepatitis B and hepatitis A. The present coronavirus pandemic also requires a special vaccination for every potential foreigner looking to make the move.