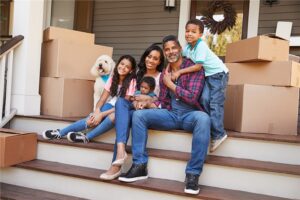 Moving and shifting to a new location is not an easy process and if relocation is long distance it becomes even more difficult. With different things running in your mind, relocation can cause you pressure and stress. Hiring professional service take away a big burden from your hands.  This indeed will minimize your stress to a great extent.  Before concluding on a company it is always better to have detailed knowledge about the company this will help in understanding what all the company will cover while shifting.  It will also help you to comprehend the efficiency and the professionalism of the company. HelpXpat one of the leading relocation companies in Qatar assists you in smooth and hassle free shifting. Renowned for providing excellent relocation services UAE HelpXpat have well established infrastructure, network and team.
Assistance offered by professional relocation companies in Qatar includes the following.
Travelling and transportation guidance
Professional international movers will guide and make arrangements for your safe travel and transportation of goods. They will carry out all the paper work and documentation required for the relocation. They will also provide good insurance package for covering the damage of any goods during the transit.
Packing
Packing is a vital part of moving. Improper packing can lead to damages of goods. Hence packing should not be done in hurry. It has to be started early in order to avoid last minute mistakes. HelpXpat will pack all your materials with utmost care. We have different packing material for varied type of goods. Our expert team are experienced with good knowledge in handling objects. We will pack your items neatly and compactly making it easier and suitable for transportation. Along with packing as per your necessity we also assist in unpacking and arranging the items in your new location.
Security and safety
An established relocation company will have good insurance coverage for the goods and cargo. Since they are specialised in moving service these companies will have adequate tools, equipment and team for ensuring the safety of you as well as your materials. They will have good network and partners for carrying out the work. They will be able to do the work quickly and efficiently.
Along with restricting any unauthorised entry to your premise these companies will also protect your information and data.
Settling to the new place
Once you have made arrangements for relocation, another hurdle which you have to overcome is settling to the new place. Just like the relocation process settling in is not easy. Your neighbourhood can be unfamiliar and overwhelming. A professional company will help you in this process too. They will assist in searching a house and finding a good school for your children. They will also help in the documentation process, paper work and registration required for the new place.
Helpxpat the finest among the top relocation companies in Qatar offer unparalleled service with 100% customer satisfaction.