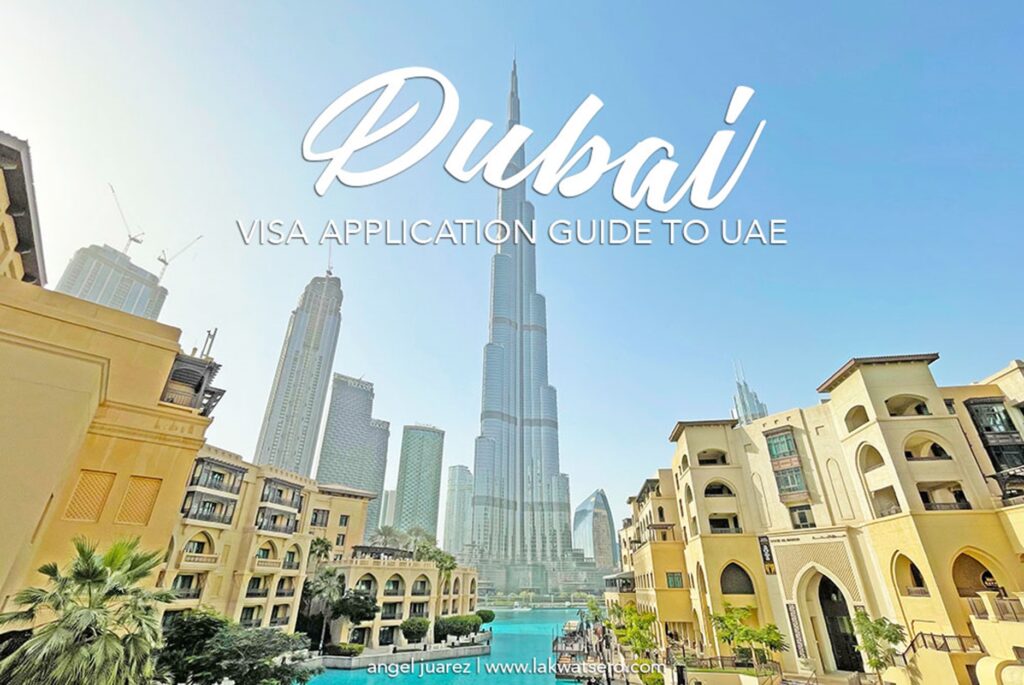 Dubai is considered one of the most stunning and vibrant cities in the entire globe, especially among Arab nations. One of the most well-liked towns in the UAE, it is distinguished for its enormous towers, an abundance of amenities, and the certain promise of a better life. Since there are so many multinational corporations in Dubai that provide wonderful professional prospects, people from all over the world relocate there. These companies make it simpler for people to move to Dubai by providing a direct employment visa to Dubai.
You may enjoy all the benefits of the western world while being only a hop, skip, and jump away from your own nation. Dubai is a city of extremes where the ancient desert way of life coexists with the vividness of a commercial hub.
For many years, Dubai has been a favored destination for business travelers. Most of them were professionals employed in well-established industries that provide corporate pro services in Dubai like banking, retail, finance, construction, etc.
However, things are changing. In order to manage the contemporary aspects of their company, such as technology and digital marketing, several large organizations have established headquarters in Dubai. In Dubai, there are hundreds of new-age companies emerging, including eCommerce companies, tech startups, internet media agencies, etc. and all these companies provide direct employment visas to Dubai for their employees.
How To Apply For A Visa To Dubai
All travelers require a visa to enter Dubai( UAE), unless they are citizens of nations in which case they can obtain a visa upon arrival.
In order to apply for a Dubai visa, travelers must approach a nearby visa application center and present the required paperwork. Once the visa fee is paid at the center and the required procedure has been completed the authorities assessed the application.
Helpxpat Relocation is one of the reliable immigration and visa companies, which offers all types of visa services in the United Arab Emirates. Our team has a great deal of experience offering visa services, such as direct employment visa to Dubai with a focus on business and skilled migration as well as international education.
Besides this we also offer immigration services. Our knowledgeable workforce ensures that your immigration is successful and you can get help from our trustworthy and professional immigration consultants to have your case resolved favorably.
Types of Visa Required To Stay In Dubai,( UAE)
1. Golden Visa
Golden visa, a long-term resident visa that also comes with a number of benefits. Investors, business owners, scientists, great undergraduate and graduate students, front-line heroes, and pioneering humanitarians are just a few of the people who can apply for this visa.
Holding a UAE Golden Visa makes it simple for a person to travel, study, work, and even sponsor his family. The Golden Visa system is expected to enhance the UAE's reputation as one of the most cutting-edge hubs for global trade and lifestyle, luring visitors from all over the world to the nation.
Benefits of Golden Visa UAE
● A multiple-entry entrance visa valid for six months, followed by the issuing of resident permits.
● A long-term, renewable residency permit, good for ten years; a self-sponsored permit.
● The ability to leave the UAE for any period of time without having their visas revoked.
● Regardless of the age of their children and wives, supporting their family members.
● Accepting sponsorship for their husbands and family members.
● A limitless number of domestic assistants can be sponsored.
● Enabling family members to remain in the UAE until the conclusion of their visa period in the event of the death of the primary holder of the Golden Visa.
Things Required For Golden Visa
● The investor must make a property investment of at least AED 5 million.
● The investors must show that the cash invested was not loaned.
● The investor must keep the property for at least three years.
● The property is not mortgaged.
2. Visit Visa
According to the new regulations, travelers with visit visas can stay in the UAE for 60 days. It used to be 30 days before the new regulations.
The most significant benefit of a visit visa is that it is a long-term visa. Anyone can apply for a 90-day Dubai visit visa with single or multiple entries. This type of visa doesn't require a sponsor and allows entry for up to 90 days straight. It can be extended for a similar period of time as long as the total annual stay doesn't exceed 180 days. For this visa, you must demonstrate that you have a bank balance of $4,000 USD or its equivalent in other currencies for the six months before filing your application. Helpxpat Relocation is a company that provides the corporate pro services in Dubai for clearing all the documentation work.
Things Required for Visit Visa
● A passport and passport-sized photos.
● Completed Dubai visa application form.
● Proof of hotel and flight reservations.
● Tour ticket copy.
● A cover letter containing all of the necessary information regarding your journey.
● Bank statement for the previous six months to demonstrate that you have sufficient funds to cover your visit.
● Address proof.
● A letter from your sponsor, who could be a friend or relative in Dubai.
3. Student Visa
Students looking to study abroad can find opportunities and excitement in Dubai, United Arab Emirates. Due to its favorable location in the midst of east and west, the city successfully combines aspects from both. In addition to the peace of mind that comes with living in one of the safest cities in the world, those who choose Dubai as their study destination will benefit from its exceptional living standards and wealth of options. During the course of education, student residence visas must be renewed annually and generally have a validity period of a year. Students are instructed to renew their student visas one month before they expire. We provide corporate pro services in Dubai to take the burden off your shoulders, from approvals to visa collection, application registration to signatures and stamps.
Benefits Of Student Visa
● Having access to public healthcare services and health insurance.
● A bank account is opened
● taking out a personal or auto loan
● acquiring a driving license
Things Required For Student Visa
● Should have a Valid Passport and photographs.
● Certificates of undergraduate degrees and grade reports for postgraduate courses.
● English test results and letter of admission from Dubai University/Institute.
● Visa applicants must go through the sponsor, who may be a relative, parent, or institution.
● Adequate funding and supporting documentation.
● Valid accommodation proof.
● The first year's tuition fee, which must be paid as part of the admissions procedure, should be for transfer.
● fee receipt for a student visa.
● Additional paperwork, such as a statement of purpose or letters of recommendation, may be requested depending on the criteria of the university.
● comply with all post-arrival medical procedures, including testing for leprosy, syphilis, tuberculosis, hepatitis C, and hepatitis B.
● Travel and medical insurance
4. Employment Visa
You need a work permit and a resident visa in order to be able to work in the emirate. Finding a job is the first step to getting a Dubai work permit before you go to the UAE. Then, as your sponsor, it will be your employer's responsibility to submit applications for your work permit and resident visa. With the assistance of our skilled and experienced team, we provide quick and efficient visa processing services, whether it's a partner, family dependant, or direct employment visa to Dubai.
Eligibility for Dubai Work Visa
● Must be 18 years old.
● Unskilled workers must possess trade qualifications, whereas skilled workers must possess a bachelor's degree.
● 2 to 3 years of related experience.
● A job offer from the employer is required.
● must be in good physical condition.
Things Required For Work Visa
● The original passport and a copy of it.
● Passport size pics, as required by the UAE.
● Copies of your educational credentials. Your credentials must be approved by both the Ministry of Foreign Affairs of your nation and the UAE Embassy or Consulate in your country.
● A medical certificate issued by a UAE-based hospital with government approval.
Business Visa
The UAE is one of the most hospitable countries for investors to start a business, but proper documentation and licenses are necessary. By choosing Helpxpat Relocation as your professional firm in the UAE, you can solve this problem with ease. We provide professional support, document clearance services and corporate pro services in Dubai without any trouble.
Benefits of a Business Visa in the UAE
● Access to a significant and expanding market.
● Attractive tax breaks.
● Possibilities for networking in a supportive atmosphere for business.
● Travel between the UAE and other countries.
● Chances for longer-term residence.
Requires Certain Documents For A UAE Business Visa
● Complete business visa application form
● A copy of your passport, which must be good for at least six months after the date you plan to travel.
● Two recent white-background passport photos
● A letter of invitation from your sponsor in the United Arab Emirates
● A letter from your employer outlining your pay and job description
● A copy of your residence permit if you already reside in the UAE
Please check your visa requirements before traveling to the UAE to ensure that you have a valid visa or your passport is valid for the maximum period of time. If you have a non-standard passport or other travel documents, find out if you need to apply for a visa and other passport requirements.
Helpxpat Relocation is one of the top companies for obtaining a visa for Dubai, UAE, and we manage to accomplish it with the least amount of paperwork and at the most reasonable cost.
The vacation aspirations of over a million people have been accomplished by Helpxpat Relocation. For corporate pro services in Dubai, we offer quick and easy services. We have a highly skilled and dedicated team of Visa Experts on board who are here to help you with all of your visa application needs.